Referral Cards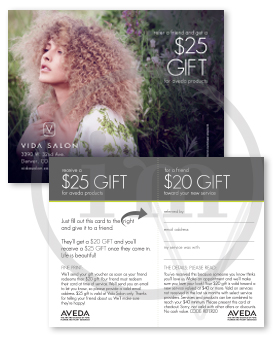 Rewards current and new guests.
Proven results: 6-10 chair salons average16-50 new clients/month.
One-time setup fee, $300
1000 qty, $373
2500 qty, $456
5000 qty, $708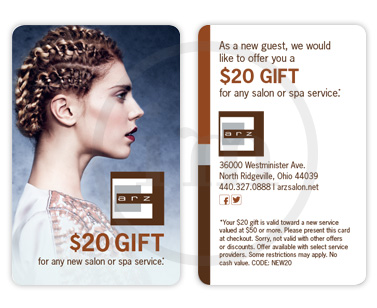 New Client Recruitment Cards
Great for donations, networking and cross-selling.
Proven results: 5-10% return
(50-100 new clients for every 1000 you give out)
One-time setup fee, $300
1000 qty, $236
2500 qty, $347
5000 qty, $486
Upgrade Pads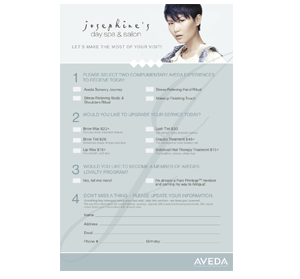 Increase service sales by offering add-on services to guests who are already in your door. These multi-purpose pads keep your database up-to-date and hold your team accountable for performing Aveda rituals. Each pad includes 150 sheets.
8 pads, $410
12 pads, $490
15 pads, $570
20 pads, $645
*Plus one-time setup fee of $225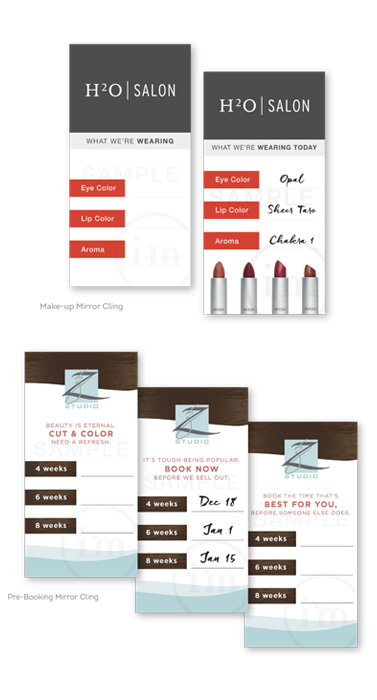 Dry Erase Mirror Clings
Put pre-booking and retail recommendations front and center at your stylist stations.
$310 for a set of 25, includes design

Color Cross-Sell Emails
Promote color services to your long-time cut & style guests with an automated recurring email.
$350+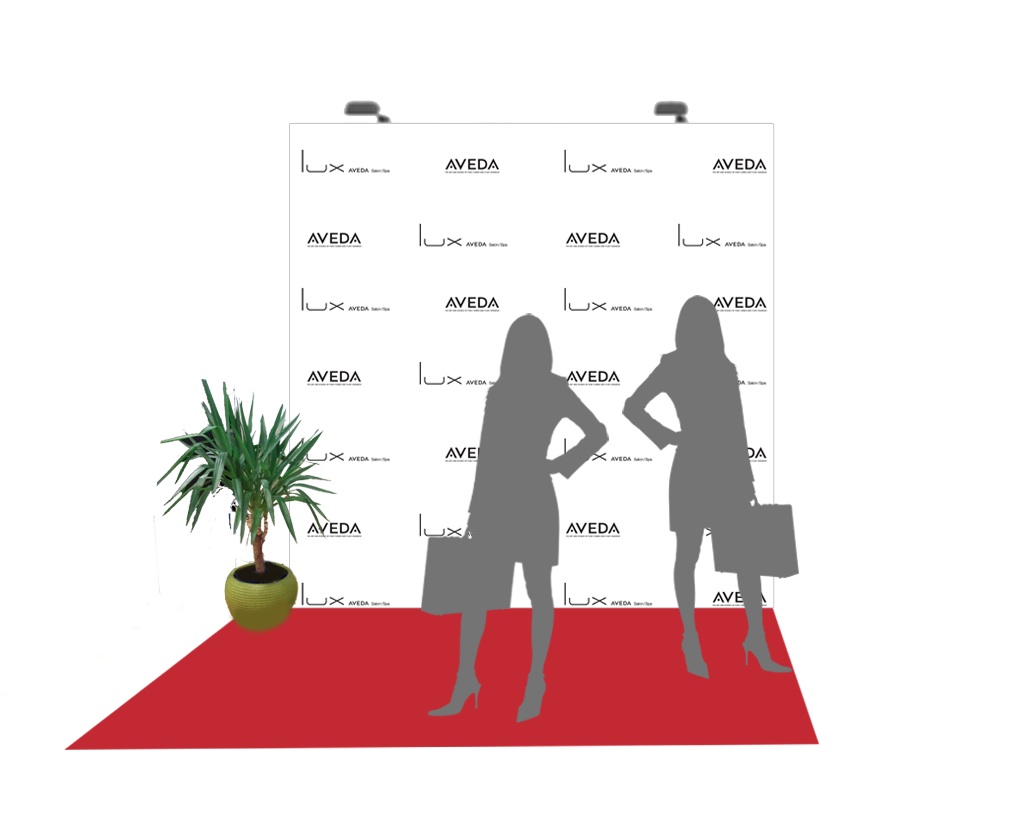 Logo Background
Every guest deserves a movie-star-moment. And every salon deserves a little credit on social media.
$470 for 8ft x 8ft backdrop (includes design & hardware)
$105 red carpet add-on
Pull-up banner options available for smaller spaces; ask for details!
Hair Color Window Clings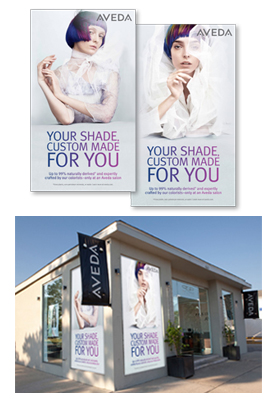 Utilize your valuable window space with high-impact signage. Printed on a cling material, these vibrant panels can be easily removed without any residue.

Customizable for any size windows:
pricing varies, ask for a quote.
Also available as in-store signage.

4' x 8' Poster - $259
3' x 4' Jumbo Poster - $139
22" x 28" Easel Poster - $74
Pre-Booking Retail Appointment Cards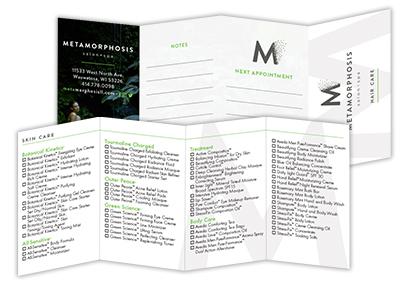 Increases frequency of appointments and retail sales.
1000 qty, $375
2500 qty, $695
5000 qty, $995
*Plus one-time setup fee of $240
Web Hosting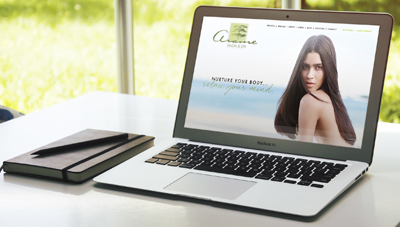 Includes automatic Aveda expired image updates,
Aveda how-to video updates and new at Aveda
updates with every product launch.
$480/year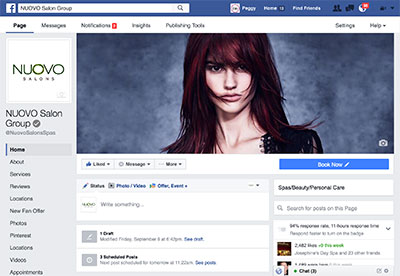 Aveda Social Media Post Subscription
Monthly Aveda subscription: 30 posts $125/month.
Combine with Fashion & Trend: 60 posts for $175/month.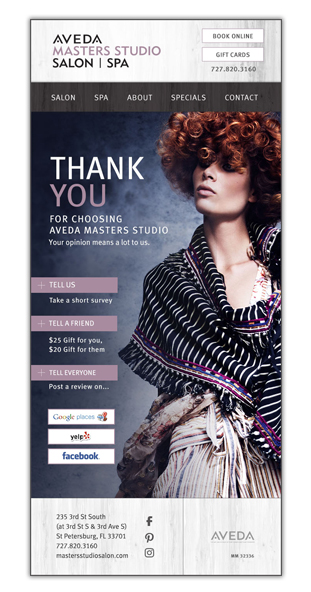 Thank you Email
With customer feedback survey, online referral system and review prompt, $1000
Invati™ Programs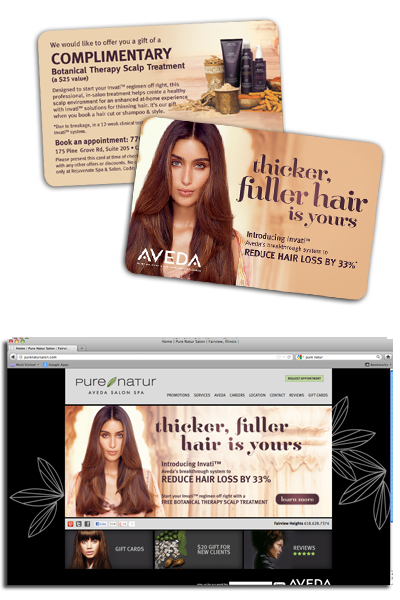 To boost service and retail sales.
Referral Cards
1000 qty, $236
2500 qty, $347
5000 qty, $486
Online Program
$775 (includes Email, Web Update, Downloadable
Voucher, Facebook Cover Photo and 20 posts)